The Business Need
Based out of Japan, a prominent automobile company manufactures motorcycles and is a major automobile producer for the world market. They have been looking for large facilities, warehouses, and storage centers to accumulate and manage their fleet. The company was tussling with locating these places and manually collecting Point of Interest (POI) data. They recognized the need to streamline this process, so they approached us for assistance.
Their specific requirement involved gathering POI data for approximately 4,000 companies encompassing factories, warehouses, and other facilities engaged in manufacturing and storage. This includes notable entities such as Ford, Pfizer, Tesla, and Amazon. They were also actively searching for polygon data outlining parking lot coordinates for these locations.
The primary objectives behind this data acquisition were to gain insights into the vehicle traffic within these facilities and comprehensively understand the layout, space, and traffic patterns for potential partnership opportunities with these esteemed companies. This data will also provide insights into the facility's operational strength and employee count that can help create better solutions for improved fleet management.
Challenges
One of the challenges we encountered during this project was the limited availability of facility and warehouse information for certain companies. In some cases, we only had access to the location of their retail stores and had to rely on third-party sources, aggregator sites, and online maps to fill in the gaps. This required our team to conduct extensive online research to ensure we provided accurate data, as only some of the required information could be found on the companies' official websites. Additionally, not all companies openly disclosed the details of their warehouses, which added complexity to the data collection process.
In the case of polygon coordinates of parking lots in such facilities, it was challenging to identify parking lots of varied sizes and locate them, as parking facilities can be in the basement or on the higher floors within the buildings. Collecting parking lot polygon data often relied on satellite imagery or aerial surveys.
Xtract.io Analysis & Solutions
Through our dedicated efforts and extensive research, we successfully collected and delivered a vast dataset comprising 6,000 POIs, each accompanied by a unique UID for easy identification.
We also included Ticker codes essential for stock exchange listings to give our client a comprehensive understanding of the companies. For instance, we curated data for brands like Pfizer, Ford, etc., which included critical information such as its facility name, store type, zip codes, and precise addresses. Moreover, our dataset featured latitude and longitude coordinates for each POI, enabling accurate geospatial analysis.
In addition to this, we continued beyond just primary location data. To enhance our client's insights, we meticulously estimated multi-polygon coordinates for these locations, enabling a detailed spatial understanding of each facility. We understand the importance of knowing the status of each polygon, whether it's completed or still in progress, to provide real-time insights.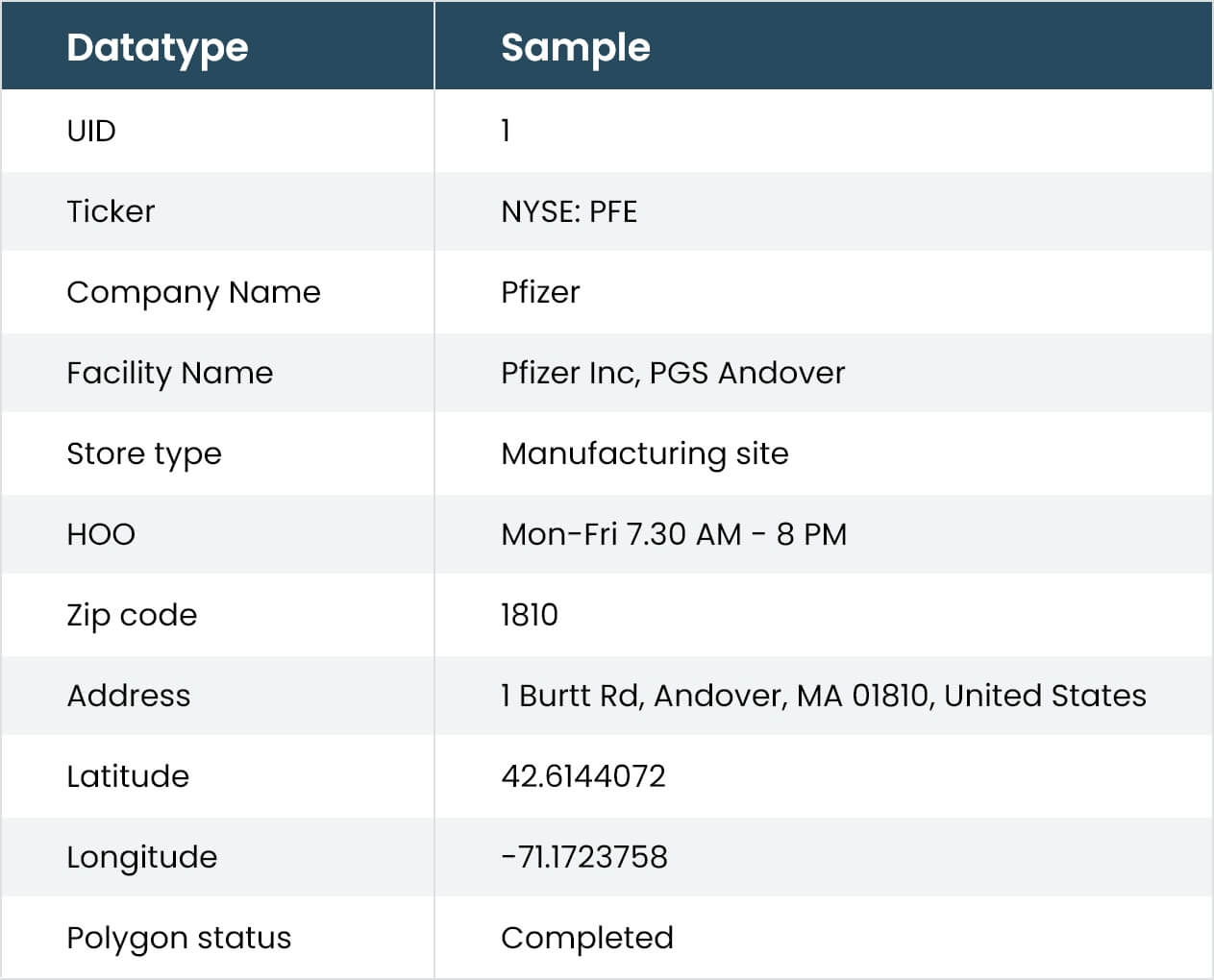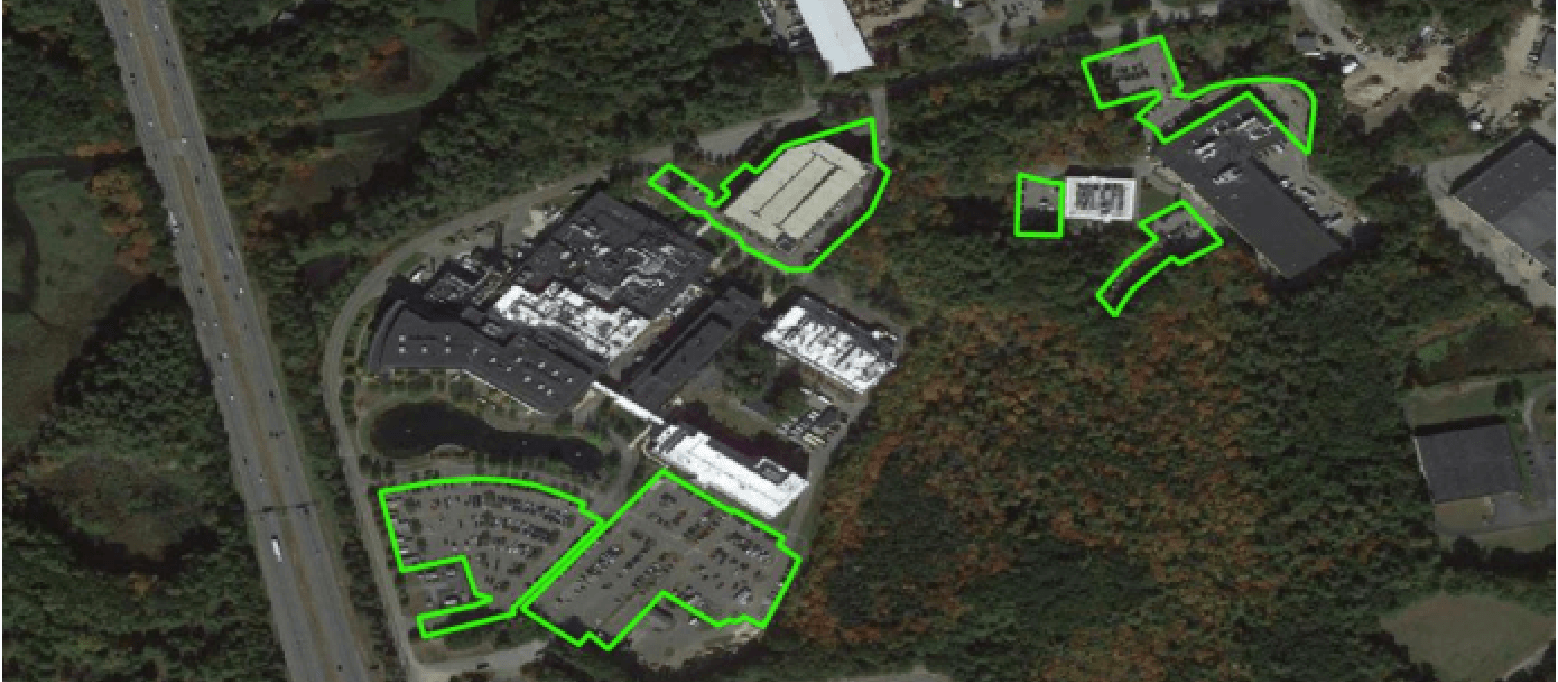 Furthermore, we extracted accurate coordinates of parking facilities in these POIs and delivered 42,000 parking polygons. This data not only assists in understanding parking availability but also aids in traffic analysis and logistical planning.
Despite the hurdles posed by limited official information and the reliance on third-party sources, Xtract.io ensured that our client received a rich dataset with attributes. This comprehensive dataset helped our client build strategic solutions for fleet management and collaborate with these companies and brands.