The Business Need
A leading petrochemical market intelligence provider sought to set up a system for monitoring the flow and consumption of natural gas fuel from 355 interconnections spread across 18 European nations. The readings from various gas operators in these zones are regularly tracked on more than 70 public domain websites.
Our client wanted to track real-time energy streams and its consumption to refresh their content on their website and provide the best insights for its clients to predict energy. The company is providing these data points to help their clients enhance their operational efficiency and demand prediction. They were searching for a fully automated solution that could collect real-time data from several websites, standardize the data, version it, and provide extensive aggregate and lineage reports.
Challenges faced by our client
Our client had to regularly extract data from multiple websites because the data was dispersed across diverse countries. For precise forecasts, they needed a technology that could track and collect data from target websites every minute. Manually collecting and storing large amounts of data led to numerous anomalies and inaccurate data insights.
Apart from large-scale crawling, data imputation had to be implemented and outlier elimination had to be done to refine the quality of the final dataset. They were looking for a solution that can fulfill all their data handling requirements.
How we solved the problem?
The data was not accessible in an integrable format, such as an API, hence we used a web data harvesting solution to track the flow and fluctuations of the data. An end-to-end ETL system utilizing Microsoft SQL Server was created for storing the vast volume of data. We introduced a data lineage to standardize the data before the storage process.
Before transferring the data into the Data Lake, we normalized the data across several measurement systems and time zones, and validated using business rules and historical levels. Using a real-time Tableau dashboard, we displayed the demand and storage statistics as well as the natural energy flow and outages across 18 nations.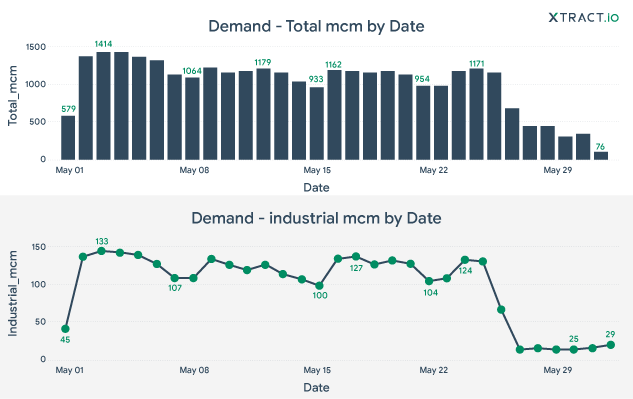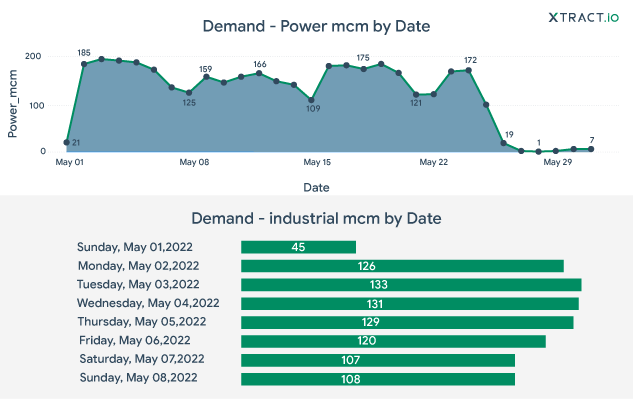 Results
Demand forecasting supported crucial company processes including budgeting, scheduling manufacturing, evaluating risks, and buying raw materials. Above all, forecast accuracy helped the client to provide accurate insights to its customers to prevent stock outs and overstocking while also reducing costs, boosting operational effectiveness, and enhancing customer satisfaction.
They were able to identify unexpected energy spikes, inconsistencies in consumption, or equipment efficiency with the help of better data visibility. This helped them to address any possible flaws and prevent costly capital expenditures, and supply chain disruptions.